WANT A REALTOR LIFE THAT HAS…
MORE

TIME
We live in a time where we are always on the go. We don't get enough time to enjoy our life and turn it into something bigger than it is. But the same exact system that you will learn will enable you to celebrate life to the full – eating good food, buying luxury items, and going to places you wanted.
MORE DEALS
At 26, I was able to closed 296 deals virtually over the last 2 1/2 years. Just imagine how much more money you can earn for the next 2 years…or 10 years. The possibilities are limitless if you take action.
BIGGER PROFITS
There's too much fluff on the internet about the real estate space. The traditional method wholesaling houses isn't effective anymore and is over saturated. The only way to be successful in the RE space is to do what everyone else isn't.... sell your deals to HEDGE FUNDS!!!!
MORE STUDENTS RESULTS?
SURE!
3 REASONS WHY YOU NEED REAL ESTATE MENTORSHIP TODAY!
DON'T LET THE PRESSURE STOP YOU. WIN YOUR REAL ESTATE GAME.
PLAYING IT TOO HUMBLE WIL HAVE YOU OVERLOOKED, UNDERPAID, & UNDERBOOKED.
The housing supply is at a historical low which indicates the real estate market should remain healthy. With more houses available in the market, and interest rates the continue to rise. It means more homeowners can't afford there variable mortgage and may need to sell. This is where you come in and score the property on a contract at a GREAT price, and interest rates that continue to rise. It means more homeowners can't afford there variable mortgage and may need to sell. This is where you come in and score the property on a contract at a GREAT price.
This allows you to have deals Hedge funds WANT!
Distressed properties are 187% higher than the previous year. This means that there are more sellers willing to sell their houses less than its actual worth. This opens up a great opportunity for real estate entrepreneurs to make larger paychecks from a low-risk money upfront.
Houses are staying on the market for longer than they use to in the previous years. The longer a house sits on the market, the more offers would there be. With the right negotiation skills, you can increase the bottom line with bigger and better deals than ever.
START AND SCALE FROM THE
#1 BEST SELLING
REAL ESTATE MENTORSHIP PROGRAM
… CREATED BY MATT HOADLEY
The real estate industry is in the middle of a perfect storm, and it's time for RE entrepreneurs to get ready.
We've all heard the warnings: that the next few years are going to be "hard" on wholesalers, who are about to be hit with an unprecedented number of deals and clients. Some are good but most are bad deals.
And we know that you've been preparing for this moment—that you're prepared for the coming changes. But what if you don't always have to be prepared on what's worst but rather be prepared to turn tables and make "GOOD" deals out from bad deals.
BE YOUR OWN BOSS.

HAVE MORE FREEDOM.


CREATE YOUR DREAM LIFE.
I get to live my life to the fullest. I get to eating anything, go anywhere, and have fun anytime. And I want you to have the same success that I am having right now. If you take the course and leverage the hedge funds I give you access to there is NO way you don't create freedom for yourself.
IT'S NOT ABOUT OTHER'S DEAL, BUT YOUR GOOD DEAL!
❌Workflow goes from "deal-finding mode" to "deal-selling mode."✖✔
✅Most deals start as BAD deals with motivated sellers attached. You make them into good deals. Deals are MADE not found.
---
❌Not all investors have the same in their preferences, their target profits, their exit startegies
✅When you can fall them into "types" based on strategies and psychographics, then a more targeted approach can trap them into your deal.
---
❌It's not enough to find deals around
✅You must be able to negotiate a deal and make sure that the deal is worth closing for.

This is what we call the art of real estate wholesaling.
You source deals from the sellers > advertise it to the retailers (not end users) > take profit.
The cycle goes round.
You go through a lot of work to get to the point where you have a great deal.
You're out there, looking for deals—and then, suddenly, you find one. That's the borderline between an investor and a wholesaler.
You're not a real estate investor.
Real estate investors put money into properties and the money makes them money. YOU put work into a deal and the work gets you money
SIMPLE, ACTIONABLE, PROVEN STRATEGIES INSIDE THE MMPD MENTORSHIP PROGRAM
IF YOU'RE NOT SURE OF WHAT TO DO, YOU HAVE TWO OPTIONS…
Take action and start earning big by learning the ins and outs of real estate wholesaling. By acquiring the knowledge and skills required to succeed in this field, entrepreneurs can start closing profitable deals and building a successful wholesaling business without any fluff.
Those who choose this option will miss out on the opportunity to capitalize on the lucrative real estate market and will not achieve the success they desire.
Yes, you may be preparing for the goal line. But failing to take action will dissemble your dreams into merely dreams.
YOU NEED TO MAKE INVESTORS PLAY THE CARDS YOU'RE DEALING IN THIS GAME…
Leads aren't enough. It should be quality leads. Remember that you must have a solid pipeline of leads that can deliver motivated investors.
Investors comes in different flavors:
Hedge funds who buy nationwide to hedge against inflation and pay top dollar.
Rehabbers who resell to home buyers
Landlords who fix to rent
Other: lease/optioners, turneky providers
What do they have in common?
They want deals that make them an appropriate amount of money.
Less risk.
You must be able to pinch the right amount of "negotiation and execution" to make them feel that your deal will give them the best results they can possibly find.
However, with selling to hedge funds, they don't need a big margin because they aren't flipping the property. They are buying to rent out so this is who you and I are going to sell our deals too.
HOW MUCH TIME WILL THIS TAKE?
I've seen people working full time jobs who use to become stressed of how to they cna amp up their real estate game and make thousands as they exit and be equipment after days of taking the Make More Per Deal Course which will require you…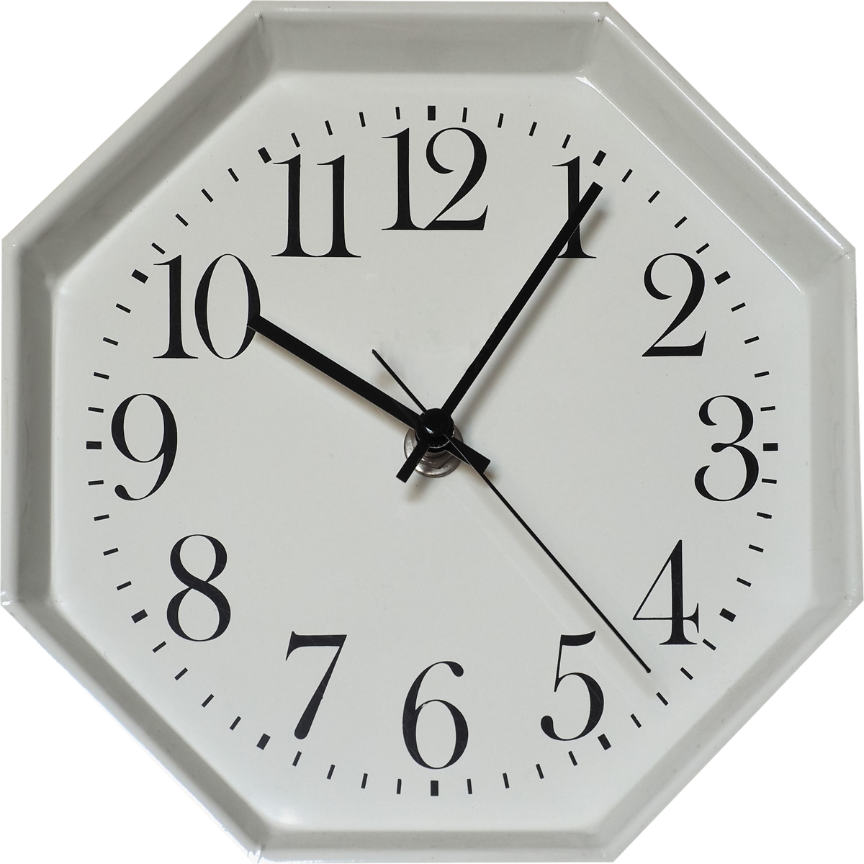 By investing just 1 hour a day you get to unlock the untapped and unknown strategies to a successful wholesaling process.
In one hour you can watch a couple lessons and take action. Then day after day, your business takes shape. You come up with a great deal making idea. The contract. Buyer. Seller. And even get your first closing!
This is more than enough to get you to launch. Then once you're making sales, you can decide to go full-time or hire help. But start with just an hour a day.
WHAT'S WAITING FOR YOU INSIDE
SO PLEASE DON'T HESISTATE – TAKE ADVANTAGE OF YOUR SPECIAL OFFER BEFORE IT EXPIRES
4 SIMPLE STEPS TO GET STARTED TODAY
BY JOINING TODAY, YOU'LL ALSO RECEIVE INSTANT ACCESS TO THESE 7 AWESOME BONUSES
BONUS 1
10,000 FREE SKIP TRACED ADDRESS WITH MOTIVATED LEADS VALUE $250
The course includes skip tracing for 10,000 addresses within the buy box. Skip tracing is a crucial tool for real estate wholesalers, as it helps them identify potential leads and contact information for property owners.
BONUS 2
ADDENDUMS TO REDUCE THE SELLER(S) AFTER THE FUND DOES AN INSPECTION
All agreements, including addendums are included in the course. This saves individuals the time and effort of drafting their own agreements, and ensures that they are using legally sound documents.
BONUS 3
ONE MORE ADDITIONAL FREE ZOOM WITH MAT & HIS TEAM AT YOUR 45 DAY MARK
The course includes weekly Zoom meetings with a group of peers to discuss real estate wholesale strategies and ask questions. This provides a supportive community and allows individuals to learn from each other's experiences.
BONUS 4
ATTORNEY/COMPANY TITLE DISINFORMATION
The course includes attorney/title company contact disinformation, which can be useful for individuals who need legal or title services for their real estate wholesale business.
BONUS 5
12-MONTH MARKETING STRATEGY
The course provides a 12-month marketing strategy for lead generation, which is critical for anyone starting in real estate wholesale. This strategy provides a roadmap for individuals to follow and helps them identify the most effective marketing channels for their business.
BONUS 6
ACCESS TO MATT HOADLEY'S DISCORD
In Matt's discord account, this is where you can actually submit him your deals DIRECTLY. He is a cash buyer nationwide and buys 5-10 of his students deals a month. Making it easy documents for their business.
FREQUENTLY ASKED QUESTIONS
What is real estate wholesale, and how does it differ from traditional real estate investing?
Is the "Make More Per Deal" Real Estate Mentorship Course suitable for beginners who are new to real estate?
What types of real estate deals can I expect to learn about in this mentorship course?
How long is the course, and what is the time commitment required?
Will I have access to a mentor or coach who can help me navigate the real estate wholesale industry?
Is there a money-back guarantee if I am not satisfied with the course?
How much does the course cost, and are there any hidden fees?
What is included in the course, and are there any additional materials I need to purchase separately?
Is there ongoing support after the course ends, or is the mentorship limited to a set period?
Will the skills and knowledge I gain from this course be transferable to other areas of real estate investing, or are they specific to real estate wholesale only?