READY TO LEVEL UP YOUR
REAL ESTATE GAME?
OUR HEDGE FUND LIST IS THE KEY
The Secret to Closing High-Ticket Deals is RIGHT HERE! Register For Our Free Webinar to Know Why Many Agents Are Missing Out Big Time.

WANT A REALTOR LIFE THAT HAS…
MORE

TIME
We live in a time where we are always on the go. We don't get enough time to enjoy our life and turn it into something bigger than it is. But the same exact system that you will learn will enable you to celebrate life to the full – eating good food, buying luxury items, and going to places you wanted.
MORE DEALS
At 26, I was able to closed 296 deals virtually over the last 2 1/2 years. Just imagine how much more money you can earn for the next 2 years…or 10 years. The possibilities are limitless if you take action.
BIGGER PROFITS
There's too much fluff on the internet about the real estate space. The traditional method wholesaling houses isn't effective anymore and is over saturated. The only way to be successful in the RE space is to do what everyone else isn't.... sell your deals to HEDGE FUNDS!!!!
MORE STUDENTS RESULTS?
SURE!
3 REASONS WHY YOU NEED REAL ESTATE MENTORSHIP TODAY!
DON'T LET THE PRESSURE STOP YOU. WIN YOUR REAL ESTATE GAME.
PLAYING IT TOO HUMBLE WIL HAVE YOU OVERLOOKED, UNDERPAID, & UNDERBOOKED.
HIGH OFFERS
The funds come up with the most competitive offers from 70% to 95% of Zillow price if the property does qualify their box. Using my special strategy makes the Acquisition and Disposition process SEAMLESS, so you can make $30-50K+ per deal every. single. month.
CLEAN and Quick Process. No "Lockboxes" and Multiple Inspections
Once the property on the contract - you submit the Deal to the Fund and get an offer usually within 24 HOURS. The Institutions have a straightforward process, which is simple and easy to follow.
They close within 30 days, do lease backs and some acquire properties with the tenants. This can increase your conversion by AT LEAST 30%!
Sustainable and Scalable Business Model
Are you ready to build a thriving business that withstands market fluctuations?
Our NEW approach to Real Estate Wholesaling empowers entrepreneurs like you to create a sustainable income stream while scaling your business for long-term success! With our strategic approach and training, you'll be equipped to expand your reach, multiply your profits, and build a thriving business that makes consistent profit!
START AND SCALE FROM THE
#1 BEST SELLING
REAL ESTATE MENTORSHIP PROGRAM
… CREATED BY MATT HOADLEY
The Real Estate industry is in the middle of a perfect storm, and it's time for RE Entrepreneurs to get ready for exciting times ahead.
We've all heard the warnings: that the next few years are going to be "hard" on wholesalers, who are about to be hit with an unprecedented number of deals and clients. Some are good but most are bad deals.
And we know that you've been preparing for this moment - that you're prepared for the coming changes. But what if you don't always have to be prepared for the worst and INSTEAD be prepared to turn the tables and make the bad deals "GOOD" and highly profitable? Read on to learn how...
BE YOUR OWN BOSS.

HAVE MORE FREEDOM.


CREATE YOUR DREAM LIFE.
I get to live my life to the fullest. I get to do what I love, travel anywhere, and have fun anytime. And I want you to have the same success and financial freedom right now. If you take the course and leverage the hedge fund list I give you access to, I can GUARANTEE you will set yourself up for the same kind of success. But you don't have to do it all by yourself anymore. Let's do this together!
NEVER WORRY ABOUT FINDING THE BEST DEALS AGAIN !
❌Your workflow goes from "deal-finding mode" to "deal-selling mode."✖✔
✅Most deals start as BAD deals with motivated sellers attached. With my unique Strategy, you turn them into good deals. Deals are MADE not found.
---
❌Not all investors have the same preferences, their target profits, their exit strategies
✅When you can filter them by "types" based on their strategies and psychographics, then a more targeted approach can motivate them to close the deal with you.

---
❌It's not enough to just find any random deals anymore
✅You must know how to negotiate a deal, understand the psychology behind it and make sure that the deal is worth your time.

This is what we call the Art of Real Estate Wholesaling.
You source deals from the sellers > advertise it to the retailers (not end users) > take profit and repeat the cycle.
You go through a lot of work to get to the point where you have a great deal that's worth your effort.
You're out there, looking for deals—and then, suddenly, you find one. That's the borderline between an investor and a wholesaler.
You're not a real estate investor.
Real estate investors put money into properties and the money makes them money. YOU put work into a DEAL.
This work gets you paid MORE, because you are able to close more deals in LESS TIME with less money to start with.
YOU ARE GIVEN SIMPLE, ACTIONABLE STEPS & PROVEN STRATEGIES TO MODEL MY 7-FIGURE REAL ESTATE BUSINESS

IF YOU'RE NOT SURE WHAT TO DO, YOU HAVE TWO OPTIONS…
Take action and start earning big by learning the ins and outs of real estate wholesaling. By acquiring the knowledge and skills required to succeed in this field, entrepreneurs can start closing profitable deals and building a successful wholesaling business without any fluff.
Those who choose this option will miss out on the opportunity to capitalize on the lucrative real estate market and will not achieve the success they desire.
Yes, you may be preparing for the goal line. But failing to take action will dissemble your dreams into merely dreams.
YOU NEED TO MAKE INVESTORS PLAY THE CARDS YOU'RE DEALING IN THIS GAME…
Leads aren't enough. It should be quality leads. Remember that you must have a solid pipeline of leads that can deliver motivated investors.
Investors come in different types:
Hedge funds that buy nationwide to hedge against inflation and pay top dollar.
Rehabbers who resell to home buyers
Landlords who fix to rent
Other: lease/optioners, turnkey providers
What do they ALL have in common?
They want deals that make them MORE MONEY and LESS RISK.
You must know the right amount of "negotiation and execution" to make them feel that your deal will give them the best results they can possibly find.
When selling to hedge funds, they don't need a big margin because they aren't flipping the properties. They are buying to rent out.
THIS IS WHO WE ARE SELLING OUR DEALS TO.
HOW MUCH TIME WILL THIS TAKE?
I've seen people working full time jobs, wondering how to build a successful Real Estate Business in the shortest time possible. Some of them went from $2K to $50K with their FIRST DEAL - 1 month in the Program - and ended up quitting their 9-5 job soon after taking my Mentorship Program, which requires only…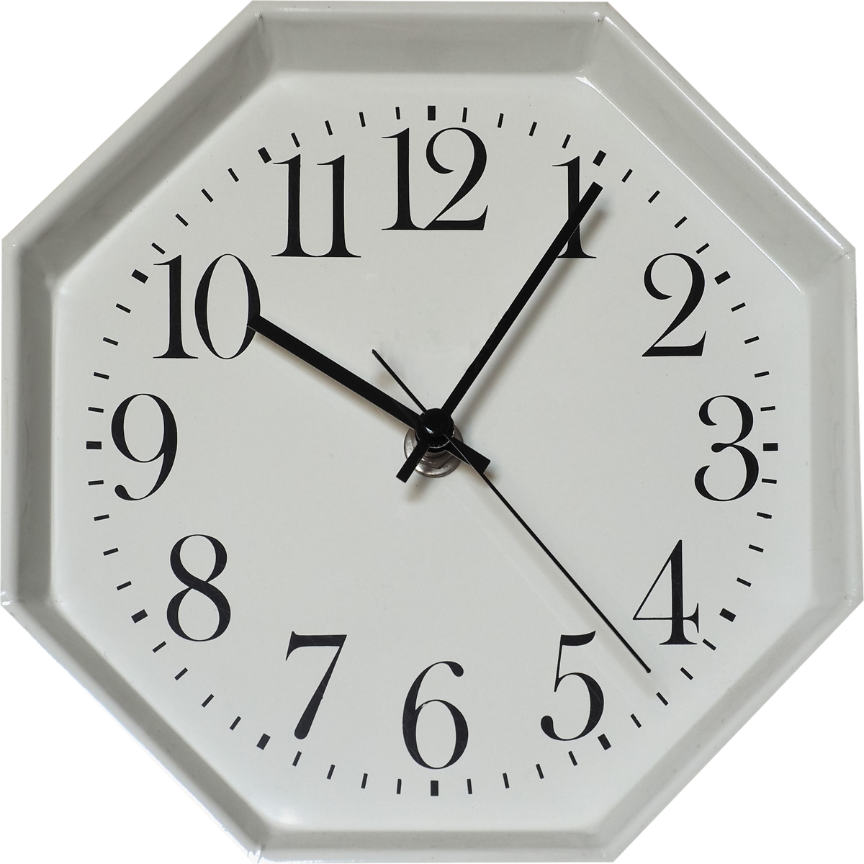 By investing just 1 hour a day you'll get to unlock the NEW WAY to building a successful Real Estate Wholesale Business
In one hour you can watch a couple lessons and TAKE ACTION. Then day after day, your business and resources will grow. You come up with a great deal making idea. The contract. Buyer. Seller. And even get your first closing, within 30 DAYS from starting the Program!
This is more than enough to get you to launch your business. Then once you're getting offers and making sales, you can decide to go full-time or hire help. But start with just 1 hour per day.
WHAT'S WAITING FOR YOU WHEN YOU JOIN

START CLOSING 5-FIGURE DEALS
I WILL ONLY SHARE THIS EXTREMELY VALUABLE LIST WITH THE FIRST 50 PEOPLE, SO TAKE ADVANTAGE OF THIS SPECIAL OFFER BEFORE IT'S GONE FOREVER!

4 SIMPLE STEPS TO GET AHEAD OF EVERYONE ELSE IN THE INDUSTRY:

CLICK HERE to Sign Up
Make the payment
Get the Hedge Fund List
Start submitting your Deals
10X Your Initial Investment in 4-6 weeks
FREQUENTLY ASKED QUESTIONS
What is real estate wholesale, and how does it differ from traditional real estate investing?
Is the "Make More Per Deal" Real Estate Mentorship Course suitable for beginners who are new to real estate?
What types of real estate deals can I expect to learn about in your mentorship course?
Will I have access to a mentor or coach who can help me navigate the real estate wholesale industry?
How much does the List cost, and are there any hidden fees?
What is included in the course, and are there any additional materials I need to purchase separately?
Is there ongoing support after the course ends, or is the mentorship limited to a set period?
Will the skills and knowledge I gain from this course be transferable to other areas of real estate investing, or are they specific to real estate wholesale only?